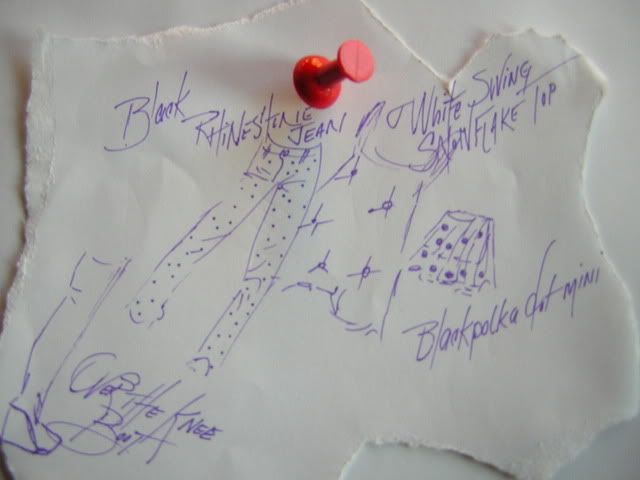 We're talking hot, hot, hot. This is not for the faint-of-heart. But these basics will get you anywhere you want to go this holiday season. And you will sparkle. And you can do it all for under $1,000 or you can just add one or two things. Or maybe you have one of these in your wardrobe already and all you need is a little DIY headband.
The rules:
We're going for the "classics" — polka dots, rhinestones, feathers, pearls, fur or faux fur and leather — the usual. You must wear a heel.
One of the following is a must:
Leather pants, leggings, or sparkle jeans
And then:
A mini (I like the polka dot one from Victoria's Secret)
Next:
A swing top, evening T-shirt or glittery sweater
And then:
Over-the-knee boots, boots or bootie (Saks online has an amazing selection of the former)
The icing:
A must have headband, a long sparkle scarf, a sparkle pin, some feathers and I do love crazy sunglasses (at night on your head). As I mentioned earlier, a headband can be made from a cheap plastic headband and a pin or flower and for Christmas, don't forget holiday bows and Christmas tree ornaments– anything you have on hand. You'll know it if you see it, it's ooh-la-la! (Target, K-Mart, Wal-Mart will have something you can't pass up.)
The finale:
Fur, faux fur or heavy shawl.  A special treat is The Sequin Zip Jacket from The Gap for $128. Check around. They're not at every store, but Team Gap will go the distance to help you.