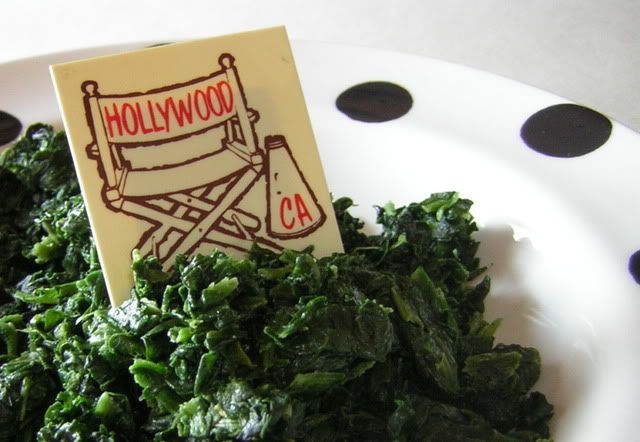 We're pretty superficial, but maybe we're superficial like a fox….
We eat less than other parts of the country, and we don't go to the grocery store and see a bunch of overweight people
We eat organic food despite its higher price. Give up the Cheetos and pay more — especially for meat which has hormones and antibiotics — even if you're eating it in an expensive restaurant
We have community gardens. This is a little parcel of land that you are allowed to plant stuff on. Any community can make this happen — someone has land they are not using
We take every health product available and definitely all the new ones. No stats on this, but it couldn't hurt. So we have vitamin urine? We don't care. Vitamins are cheap. Get the gels or capsules. The pills are hard on your liver.
We have great weather so we walk more and exercise or are looked down upon by our friends
We drink bottled water. Really? Everyone doesn't? If someone in Los Angeles comes to your home to see you, they walk in with a bottle of water — like you don't have any? I used to offer my clients a range of beverages. Now, I just sit a bottle of water in front of them. They drink the one they came in with and the one I put in front of them. It's water, water, water in L.A. You know that selenium, the bad one in ERIN BROCKOVITCH, can be found in everyone's drinking water to some degree. Best water, the ones that have been distilled. I like electrolyte water like Smart Water. But don't drink too much, it removes sodium from your body —  which could lower your blood pressure, but I'm not a doctor
We get a Lifeline checkup once a year. Lifeline checks for the possibility of a stroke or heart attack. If someone you know has died of this, very remote possiblility they've been to Lifeline. And it's cheap and your insurance company won't be doing it. And the chances of you dying over the next year of a heart attack or stroke are minimal. I've heard stories of people being taken from the screening directly to the hospital. And if you don't have insurance, this, and a complete blood panel every year will keep you in pretty good shape. To go to their site

click here and use the back arrow to come back to this site

We get dental checkups to make sure our procelins or veneers aren't falling off. So, natch, we don't have gum disease. If your gums bleed when you brush them, you may have gum disease. Gum disease is now being linked to heart disease
We have plastic surgery. Can't defend that one. Some of us look like we're riding in a convertible with the top down
Vanity is my favorite sin.